KUMARA RACING CLUB
NEXT RACEDAY 13TH JANUARY 2018
Videos
Vernon & Vazey Truck Parts
Kumara Gold Nuggets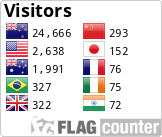 The Kumara Racing Club hosts one of the most popular race meetings held in New Zealand when the Kumara Gold Nuggets are raced for at the once a year meeting in January.

The feature race is the Kumara Gold Nuggets and as well as the prize money, the winning owners receive Gold Nuggets.

Many ex-West Coasters return for this historic raceday to meet with family and friends and enjoy the social atmosphere generated by the many tents and BBQ's. This is a family friendly event with childrens activities, "fashions in the field" and live bands including the famous Kokatahi Band who
will provide great entertainment. There is local food to experience such as whitebait and venison.

If you are looking for a taste of West Coast hospitality this is a raceday not to miss!
$15.00 Admission - children free
The club apologise for having to make the unfortunate decision to abandon our annual racemeeting. The track had been inundated with a huge amount of heavy rain and a track inspection identified a section of the track that was deemed dangerous and too unsafe to be raced on.

We apologise for any inconvenience that the abandonment has caused to race goers. The Committee acted swiftly and engaged contractors to carry out major improvements to the section of track that caused the abandonment. The drainage is now greatly improved to ensure that the track is able to withstand heavy rain in the future.

We now look forward to next year's raceday on Saturday 13th January 2018.
KUMARA JANUARY 2017 RACE DAY ABANDONED
Photos of the affected area of the track that caused the abandonment during drainage improvements and after the completed job
2017 Raceday abandoned